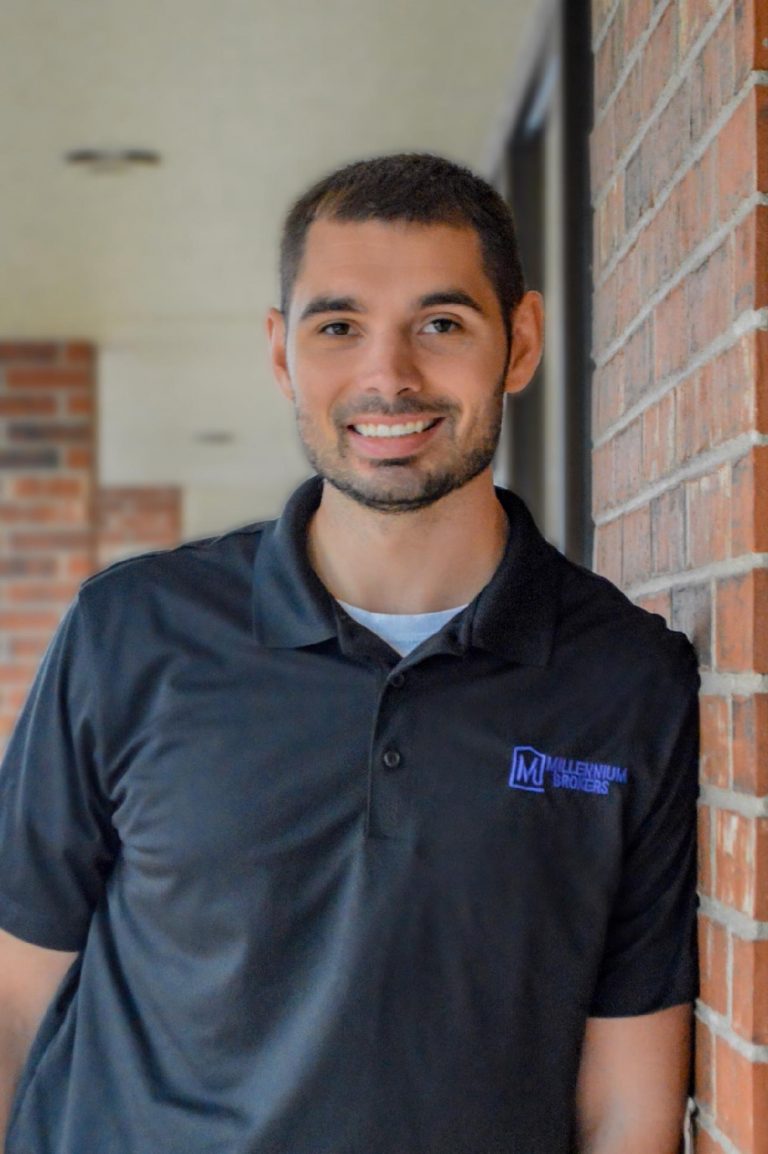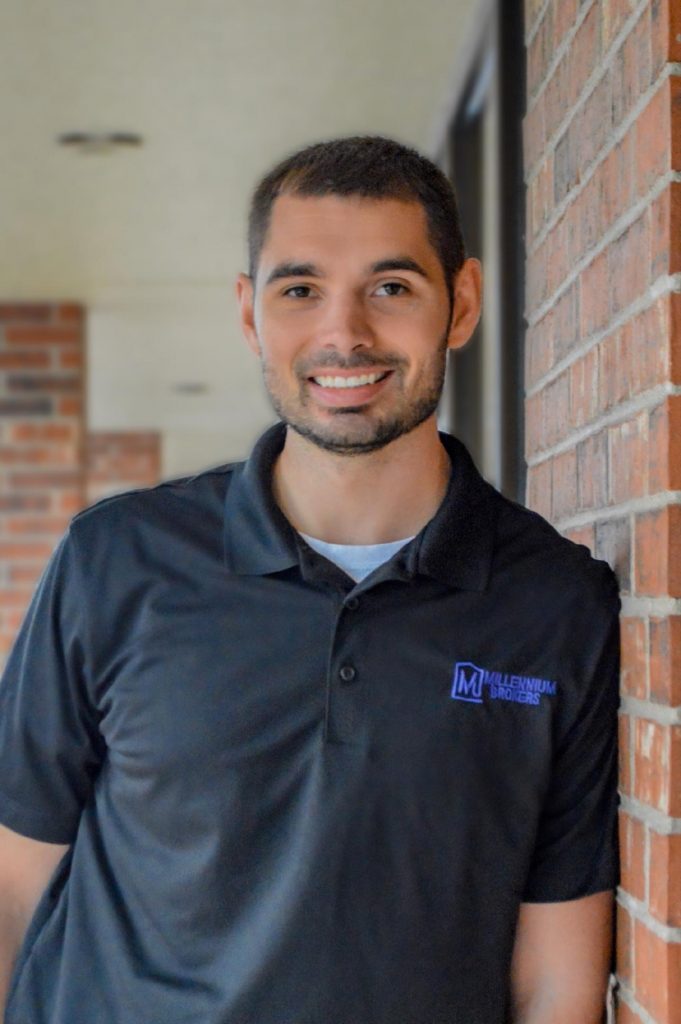 bthompson@millenniumbrokers.com
Brandon was a founding partner in Millennium Brokers.  He currently manages the personal lines sales team and overall operations. Brandon has a Bachelor of Education from Arkansas Tech University and a Masters Degree in Educational leadership from Arkansas State University. He started his career as a teacher and coach in various school district before eventually landing in the insurance industry.   
Brandon is happily married to his wife Kristyn and currently lives in Battlefield. They have two children, William (2) and Kennedy (5). He enjoys going on family adventures and spending time outdoors. Brandon is an avid running has completed a triathlon, 3 marathons and to many half marathons to count.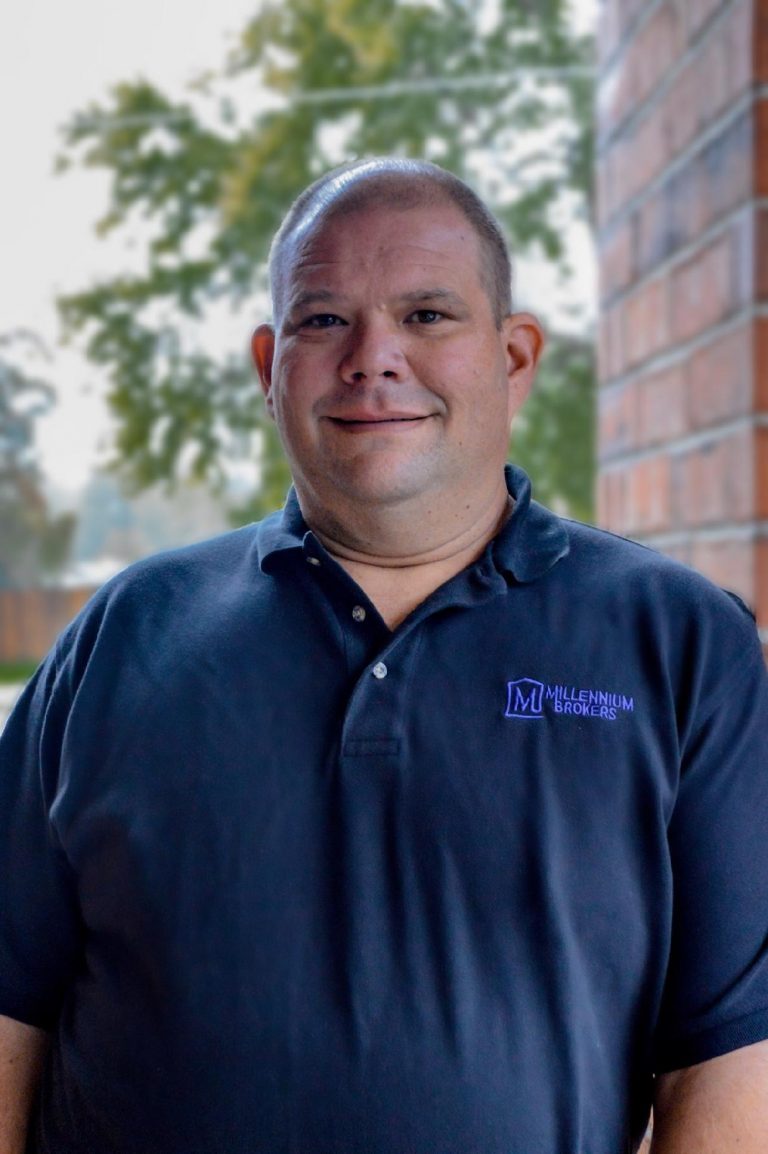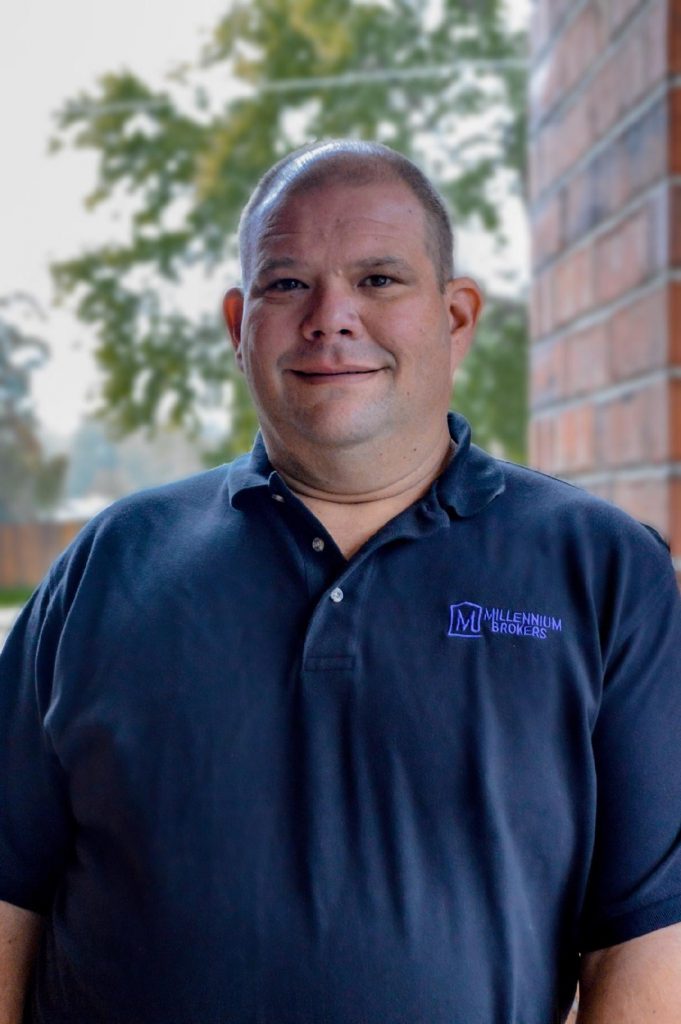 Cheir Financial Officer, Managing Partner
Kirk joined Millennium Brokers in August of 2021 when he merged Advisor Insurance Agency with Millennium Brokers.  Kirk manages new commercial business for the agency and assist with claims questions in all areas of the agency.    Kirk has a degree in Insurance and Risk Management from Missouri State and has earned his Associates in Claims designation (AIC), Certified Insurance Counselor (CIC) and was a former property Claims Adjuster.  He has worked in the insurance industry since 1998 as a claims adjuster, a captive agent with American National and 15 years as owner of Advisor Insurance Agency.
Outside the office Kirk is a proud Springfield Sertoma Member raising money for children's charities throughout the Ozarks.  He Participates in Brazillian Jiu Jitsu with his family and loves spending time at their Bull Shoals Lake house with his wife of over 20 years Kerri, his children Emma, and twins Calvin and Dorothy.
One of the things Kirk is most proud of is his family along with his best friend Aaron and his family completely designed and built their unique lake house from the ground up.  The construction took about 19 months, and our kids were involved in every step.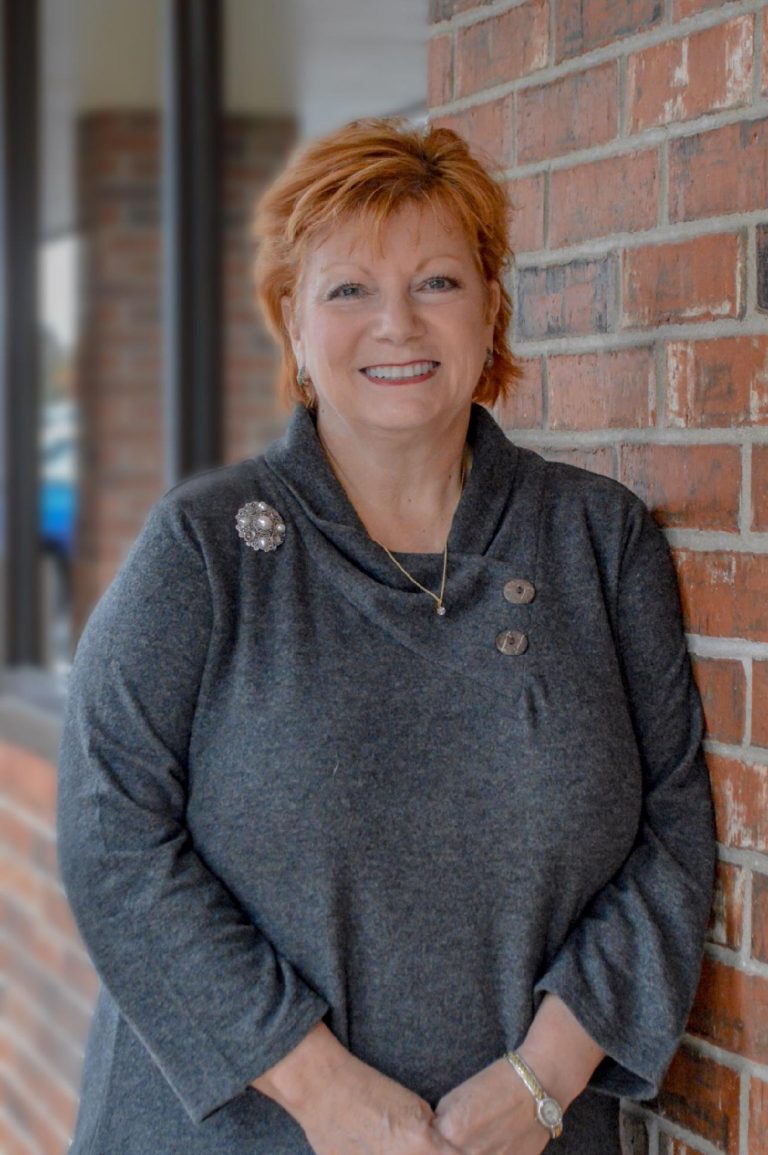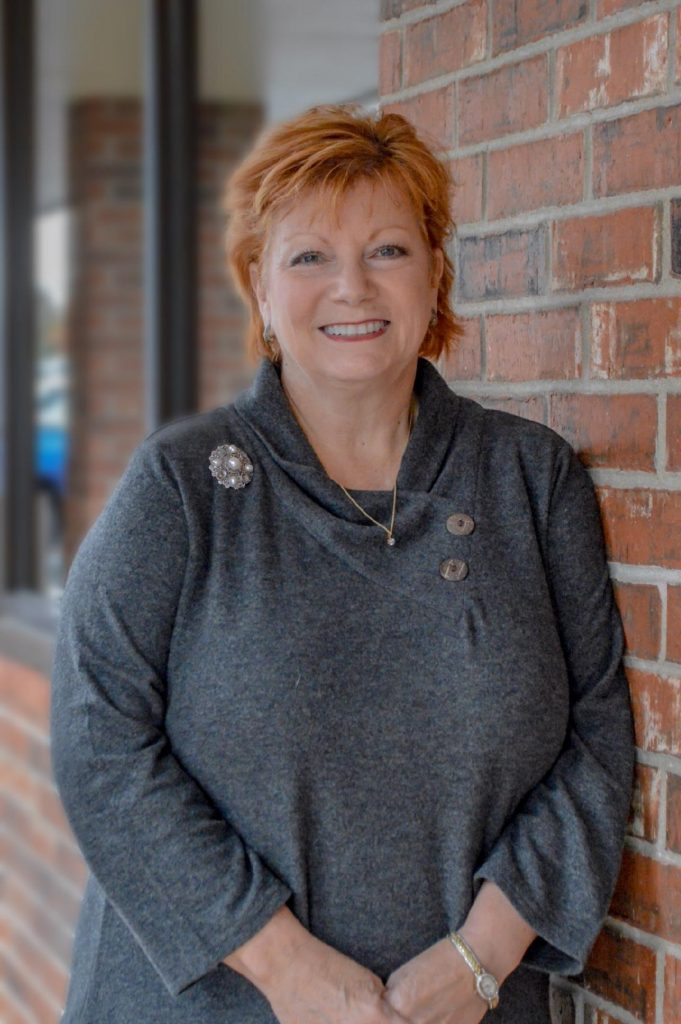 cmclemore@millenniumbrokers.com
Catherine has been with Millennium Brokers for almost two years. She manages the personal insurance accounts of both new and existing clients. Catherine comes to insurance after twenty years as a certified dental assistant, holding all certifications and licenses available in Missouri. She received her Bachelor of Science in Agriculture from the University of Arkansas and is still a staunch Razorback supporter!
Away from work Catherine stays very busy remodeling her new home in Springfield, spoiling her two adorable dogs, Daisy and Violet, and dancing. She is currently the President of the Southwest District of the Missouri Federation of Square and Round Dance Clubs. Her other great passion is gardening, and she is a University of Missouri Extension Master Gardener. Catherine has two wonderful children, Emily and Evan, and is Nana to Bryson, Corbin, Sharily, Porter, and her angel Etta. Her precious husband Darrell joined Etta in heaven last February. Catherine is making the best of this new phase of her life and is very thankful for good friends and a great job!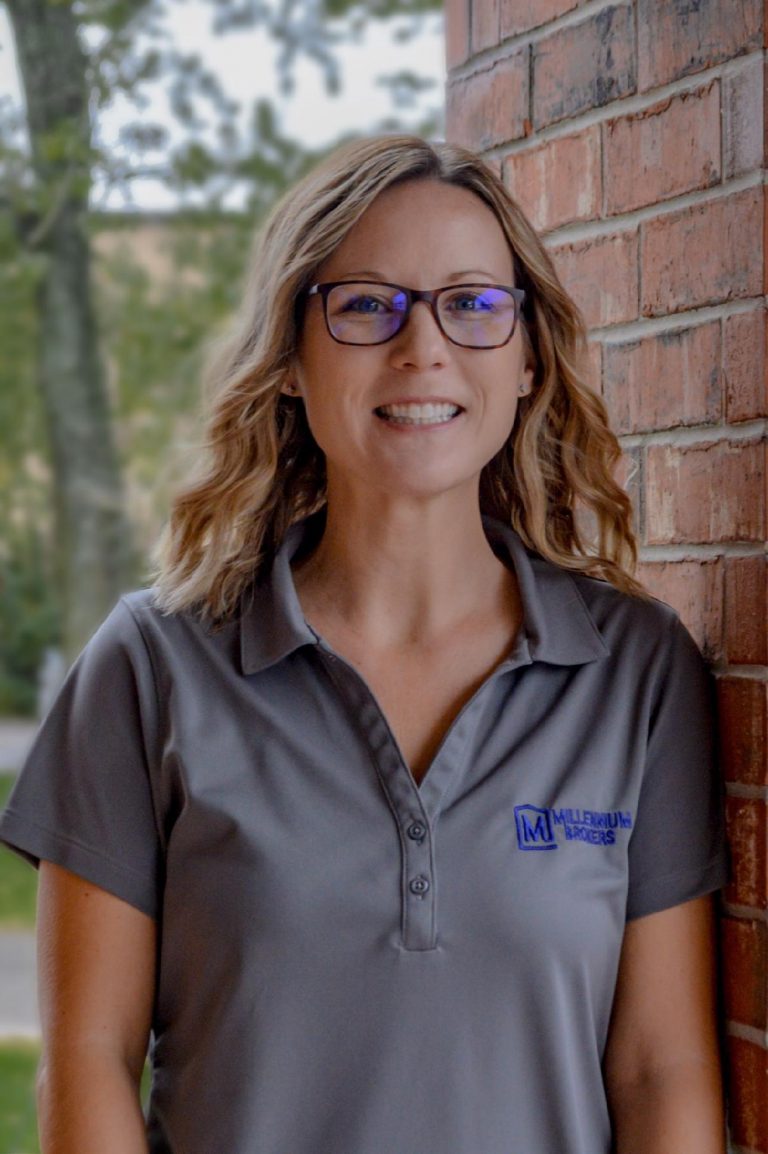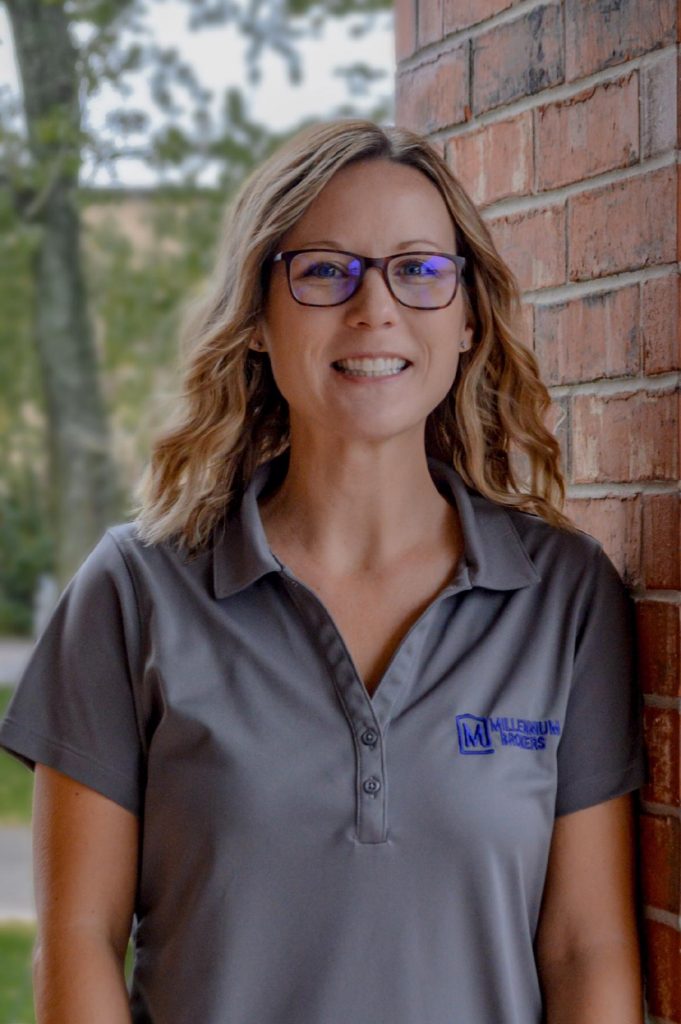 Account Manager/Public Notary
Amanda joined Millennium Brokers in August of 2021 when Kirk merged Advisor Insurance Agency with Millennium Brokers. As a longtime, happy client of Kirk's, Amanda was excited to join the new team. Amanda directs incoming phone calls and assists customers with policy changes. Newly empty nesters, Amanda and her husband Ryan are enjoying traveling, hiking, and kayaking. When not on an adventure or reading a book, Amanda loves spending time with her family and making memories. Amanda has lived in the area almost her entire life and loves our beautiful Ozarks.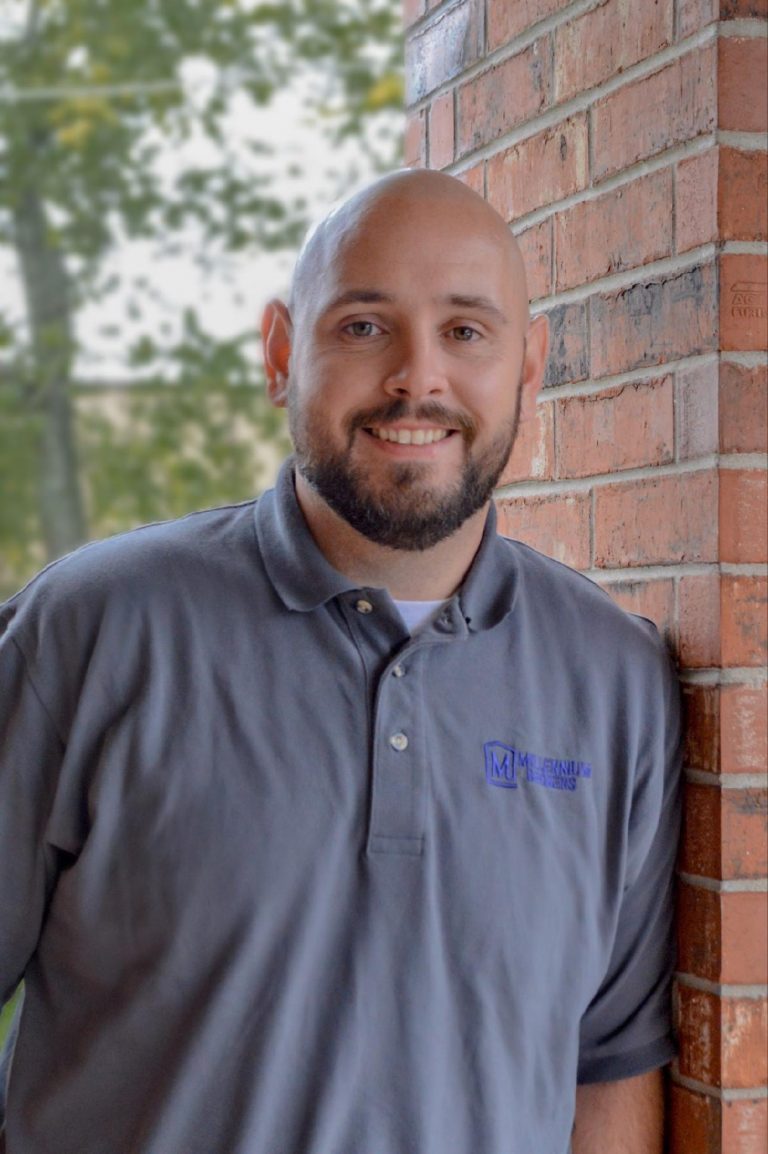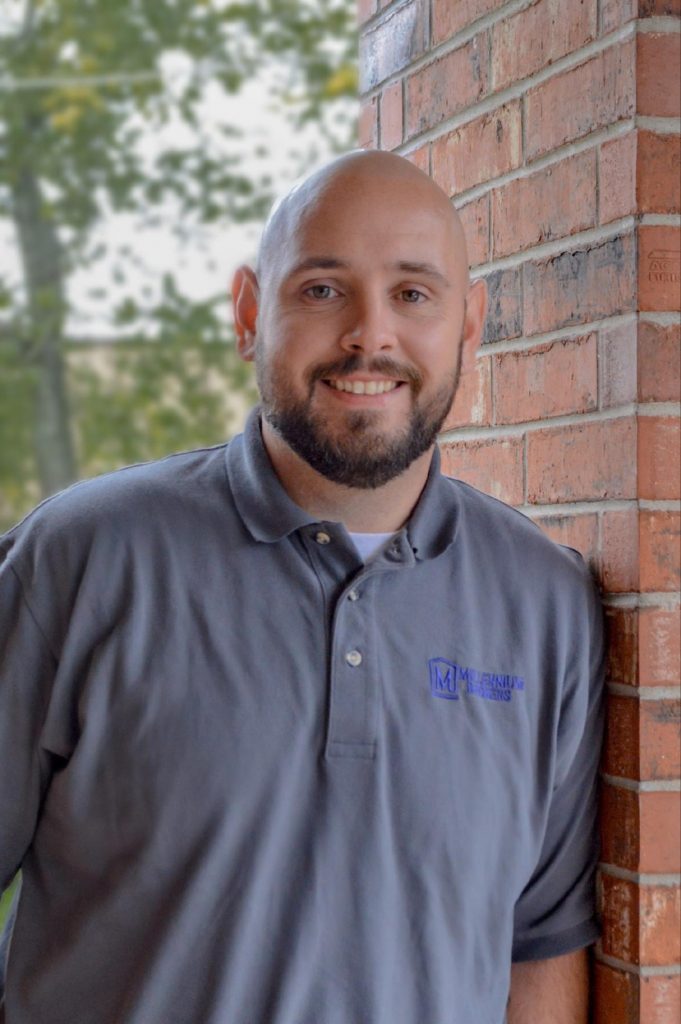 Justin joined the Millennium Brokers team in October of 2021, having been in the insurance industry since 2017. Justin advises new commercial clients on the best solutions to cover their business, while finding the very best rate possible. He comes to Millennium Brokers having been in both captive and independent agencies and sees the value of being able to shop with multiple carriers to match the best carrier with the client.
Justin, his wife Krystal, and their son Cole are active members of Southern Hills Baptist Church in their hometown of Bolivar, MO. He participates in Brazilian Jiu Jitsu at Kokoro Training Academy, enjoys mountain biking, and going camping with friends and family.
Interestingly, Justin is also a licensed auctioneer, having completed his schooling from the Texas Auctioneering Academy in Waco, TX, in 2011. He, along with the rest of the auction team at Southwest Bullion & Coin, was the top coin & bullion auction company on the auction site proxibid.com.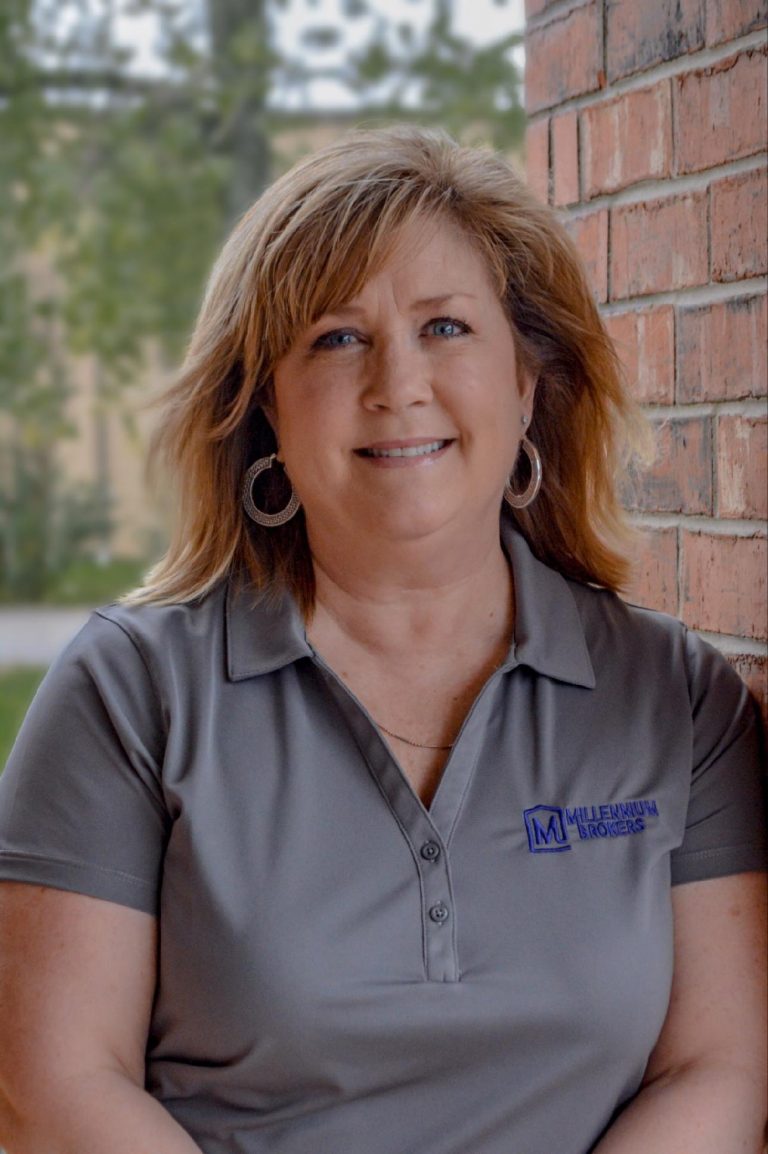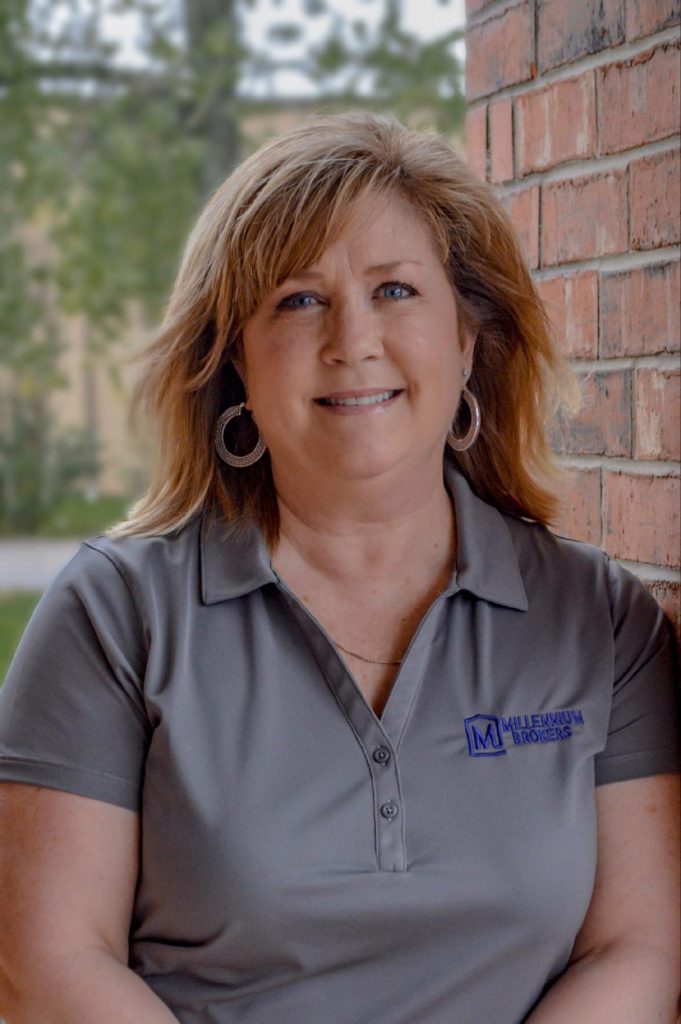 Bonnie has been with Millennium Brokers for the past six months as an Account Manager.  She graduated from Colorado Christian University and worked in the Insurance and Financial Services industry for over 20 years with her most recent experience being in 401k services.  Even though she lived in many different areas of the country, she moved back to her home state of Colorado to raise her children.  Once they were grown, Bonnie moved to Springfield in order to be closer to her parents.  Since then, she has enjoyed making new friends in our community.  She is proud of her son and daughter-in-law who serve in the Air Force overseas and of her daughter and son-in-law who are both high-school teachers in Colorado Springs, but the real apple of her eye is her 3-year-old grandson, Jace.  They face time as much as they can, now that they are apart.
When Bonnie isn't working, she is walking or playing with her Boston Terrier, TJ, doing yard work, going out to dinner with girlfriends or playing on an intramural volleyball league.   Her goal is to get more involved in our beautiful surroundings by learning to kayak and possibly getting a motorcycle.  She is happy to be at Millennium Brokers and is looking forward to the potential for growth in the coming years!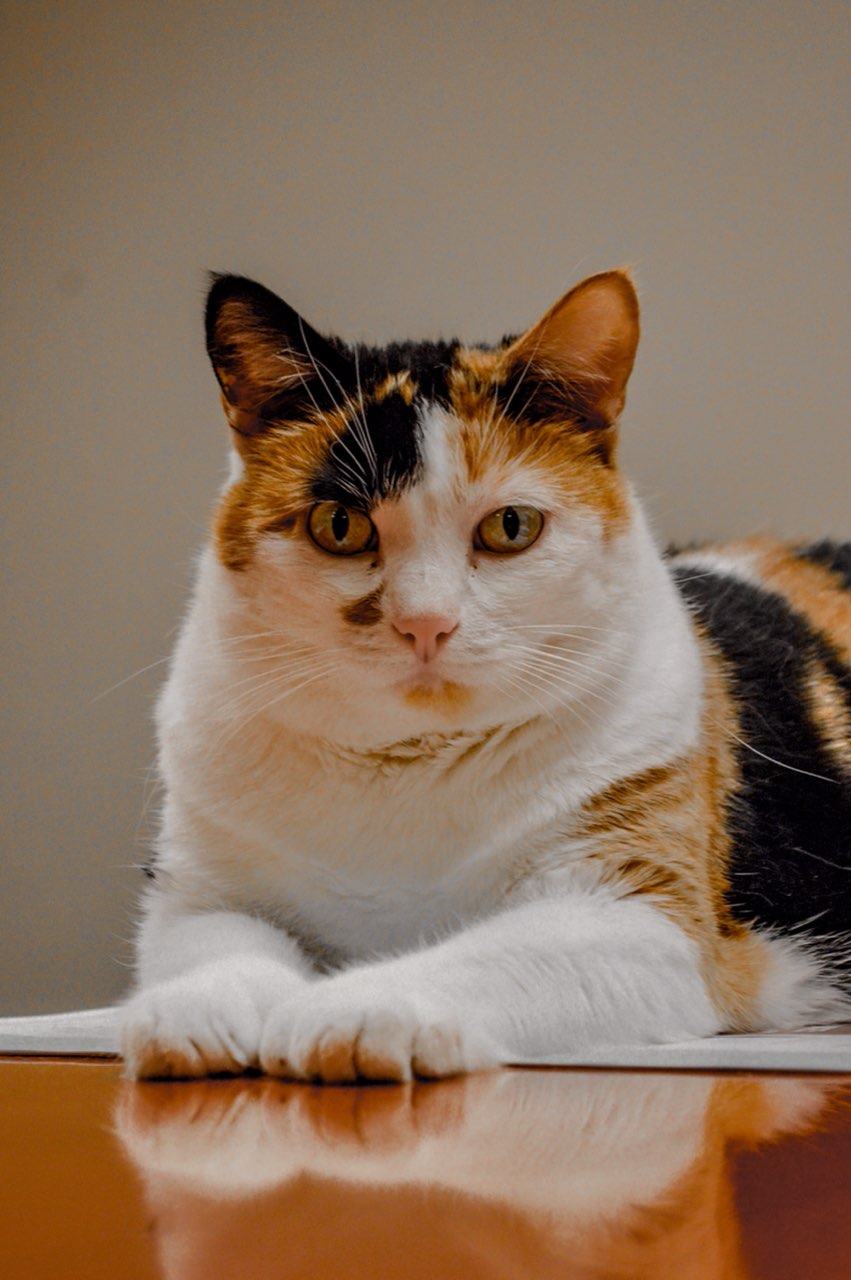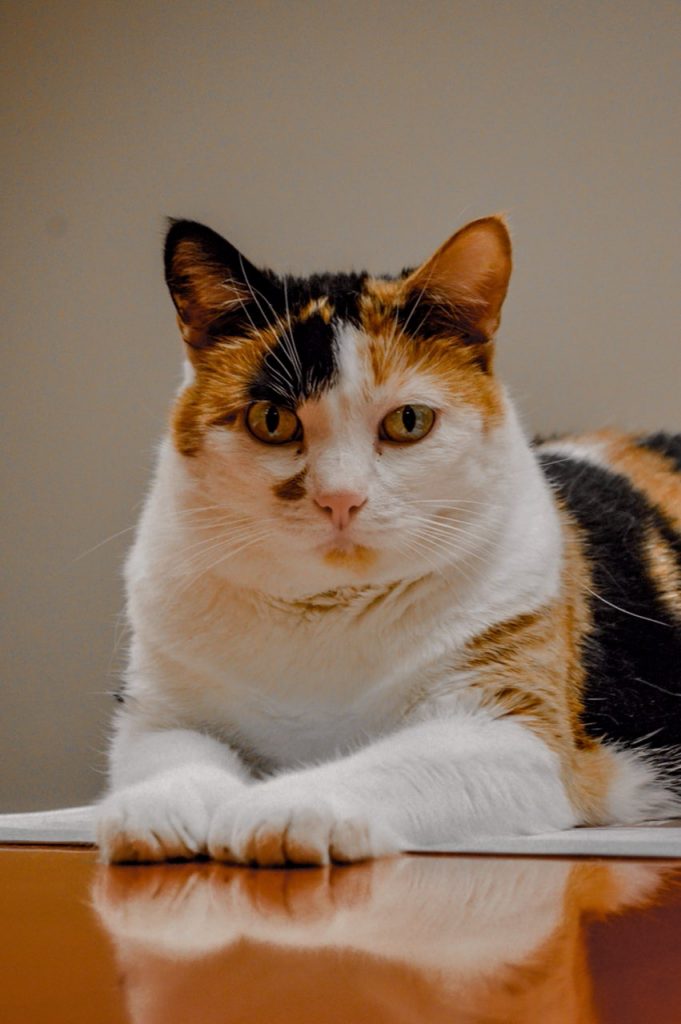 Lizzy came to Millennium Brokers in 2020. She handles greeting all customers and making sure everyone's lunch is finished. In her free time she enjoys sleeping, playing wither her toys and bossing around her best friend Stella. She also handles all agency security in the evening.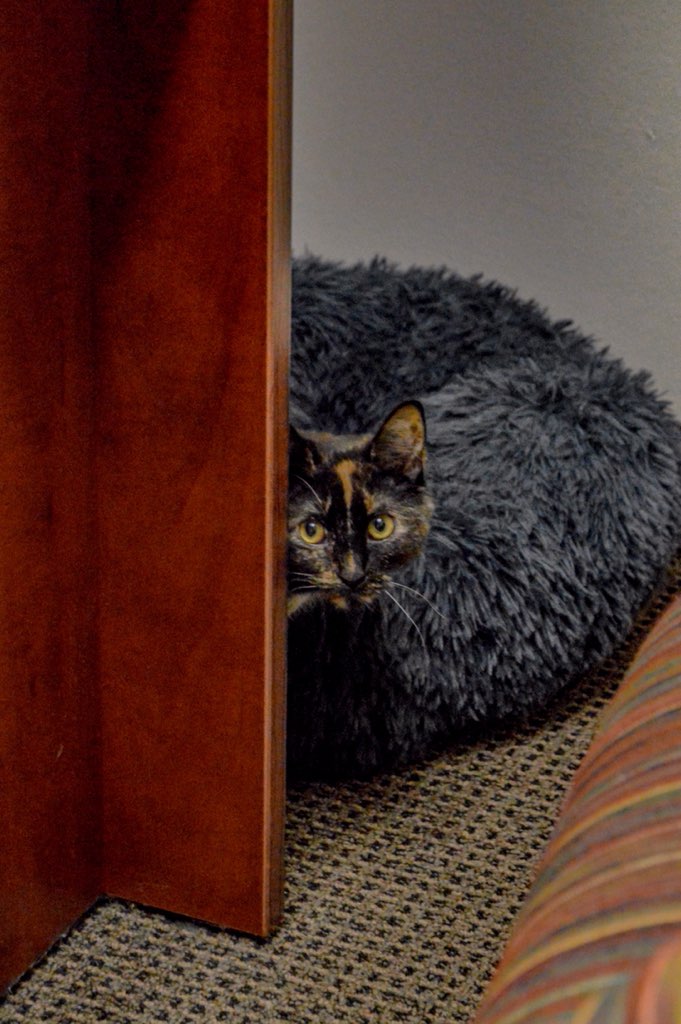 Stella came to Millennium Brokers in 2020 as a stray barn cat. She is a night owl and acts as our night security guard. In her free time she enjoys sleeping and playing with all her cat toys.