Medicare is a form of health insurance managed by the U.S Government that was founded in 1965. Many different presidents attempted to pass different forms of health care in the past but, in most cases with little success. Medicare really gained steam when a national study revealed that over 56% of Americans over the age of 65 didn't have healthcare. Legislation was later signed into place by Lyndon B. Johnson. Medicare is primarily for individuals 65 or older but someone under the age of 65 also may qualify. It is managed by CMS also known as the Centers for Medicare and Medicaid Services. In 2017, 58.5 million people were covered under Medicare according to CMS. The original Medicare is made up of Parts A and B but over over the years others have been added.
Medicare Part A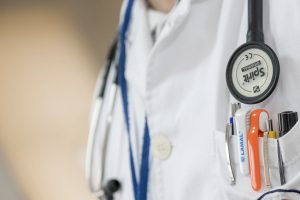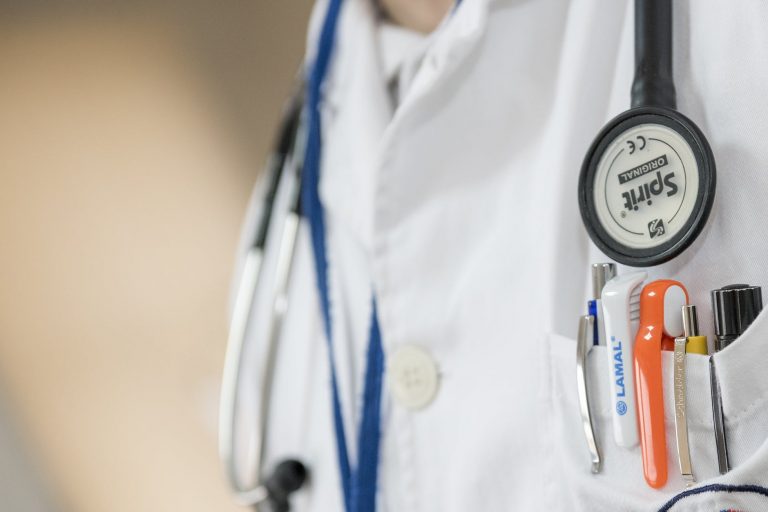 Part A usually covers Hospital Care, Skilled Nursing facility care, Hospice, Home Health Services, and Nursing Home Care (as long as the custodial care isn't the only care you need). Typically this is free as long as you have paid Medicare taxes for 40 quarters. According to The Official U.S. Government Site for Medicare, if you don't qualify for premium-free Part A benefits you will have to pay $422 each month if you paid Medicare taxes for less than 30 quarters in 2018. If you worked between 30-40 quarters you will pay a Part A premium of $232.
Typically you get premium-free Part A at age 65 if:
You already get retirement benefits from Social Security or the Railroad Retirement Board.
Either You or your spouse had Medicare-covered government employment
Your're eligible to get Railroad or Social Security benefits but haven't filed them yet.
If your under 65, you can get premium-free Part A if:
You got Social Security or Railroad Retirement Board disability for 24 months.
You have End-Stage Renal Disease also known as ESRD and meet certain requirements.
Medicare Part B
Medicare Part B is also part of the Original Medicare. It can cover medical services and supplies deemed medically necessary. This can include but not limited to outpatient care, preventive services, ambulance services, durable medical equipment along with some other benefits. Part B can also cover part-time home health and rehab services ordered by a doctor.
Medicare Part B is eligible to anyone who is also eligible for Medicare Part A and by paying a monthly premium. If you are not eligible for premium-free Part A you can qualify as long as you are 65 or older and a U.S. citizen or a permanent resident lawfully residing in the U.S. for at least 5 continuous years. In 2018, the cost to enroll in Part B is dependent on your income and range anywhere from $134 to $428.60. Your Part B cost may be lower if you enrolled prior to 2018.
Medicare Part C
Part C is usually referred to as Medicare Advantage or MA Plans. Medicare Advantage is offered through private companies approved by Medicare. With these plans, you will get your Medicare Part A and B coverage from the Medicare Advantage plan rather than the Original Medicare. Most Advantage plans cover Medicare services while  having the ability to offer extra coverage like vision, hearing and dental. The Medicare Advantage plans must cover all the services that Original Medicare covers. The plan can choose to not cover the costs of services that are not dreamed medically necessary under Medicare. Medicare Advantage plans can also include Medicare Prescription Drug coverage also known as Medicare Part D.
Medicare Advantage Plans do have some different guidelines. Each plan can charge different out-of-pocket costs. They may also have different rules like needing a referral to see a specialist or having to go to an in-network provider for non-emergency or non-urgent care. So if you have a Medicare Advantage Plan in Springfield, Missouri you may have to choose a local provider in network. Different Medicare Advantage plans may allow you to see an out of network provider. These rules can change every year and is usually different depending on the company.
Medicare Advantage Plans are only offered in certain areas. Someone who is looking for a Medicare Advantage plan in Springfield, Missouri may have different Company options than someone who is looking for a Medicare Advantage plan in Joplin, Missouri. Plan coverage and benefits may also vary by the area that you live. A Medicare Advantage in Ozark, Missouri may provide different benefits than a plan offered in Columbia.
Medicare Part D
Medicare Part D is also commonly called the Medicare Prescription Drug Benefit. Part D was enacted by the Medicare Modernization Act of 2003 and went into effect in 2006. To be eligible an individual must be signed up for benefits under Part A and/or Part B. Part D can either be obtained by purchasing a Stand Alone Prescription drug Plan or by participating in a Medicare Advantage Prescription Drug Plan. Part D plans are not required to pay for all covered Drugs. Each plan releases a formulary or list of drugs they will make payment on. Each plan can change the drugs on their formulary during the year with 60 days notice to the affected parties.
In 2018, the Part D standard benefit requires the beneficiary to pay a $415 deductible, then the benefits are broken into different coverage tiers known as the initial coverage, coverage gap and catastrophic coverage. Plans are required to either meet these guidelines but may include a better benefit package.
Medigap
Medigap coverage is more commonly referred to as Medicare Supplement. Medicare Supplement is designed to cover the costs for many co-pays and some of the co-insurance related to Parts A and Parts B. These plans are offered by private insurance companies. To be eligible for Medicare Supplement an individual must be enrolled in Medicare Parts A and B. Historically plans A, B, C, F, K,L, G and N have been sold. Each plan offers different benefits but they are standardized. So a plan F you get from one company will be the same plan F you get from another company. The only difference will be the company who provides the coverage. With a Medicare Supplement, you don't have to worry about in network providers. You just have to make sure you go to someone who accepts Medicare Assignment.
Individuals can sign up for a Medicare Supplement plan during their initial enrollment period which is the 6 months before, the month of, and 5 months after turning 65 or enrolling onto Medicare Part B. During this period no underwriting questions would need to be answered but most asking about smoking as it is required a lifestyle choice not a health condition. You can also enroll in a Medicare Supplement during a guarantee issue which can come from a variety of different scenarios.
How is Missouri Different?
Medicare Supplements in Missouri is different than most other states. In Missouri, you have the right to change carriers based upon the original issue date of the policy. This is known as a guaranteed issue period because you don't have to go through underwriting questions to switch companies. During the period allows individuals to switch to a different company on the anniversary of their policy. For example, if a Medicare beneficiary has a Plan F Medicare Supplement in Springfield, Missouri then they can purchase the same plan F from another company that offers a Medicare supplement in Springfield, Missouri.
This blog was brought to you in part by Millennium Brokers.